Need to find an Owners Manual?












Videos to Watch: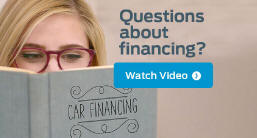 Waze Brings Community-Based Traffic and Navigation App to Ford Vehicles with SYNC 3
First-Ever F-150 Diesel Offers Best-in-Class Torque, Towing, Targeted EPA-Est. 30 MPG; You're Welcome Truck Fans!
King of Work: 2018 Ford Super Duty Is America's Most Powerful, Most Capable Heavy-Duty Pickup Truck Ever
It is time to start collecting your Rewards!!!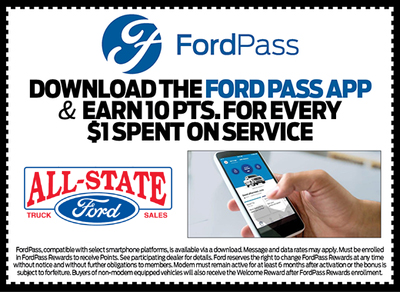 and
---
Express Yourself!!!!
What impression are you trying to make? What look do you prefer to extend?
Whether you drive your personal vehicle to work each day or your company vehicle to a job site the impression you show tells people who you are and what you do.
Just as your choice of clothing style or your preference of cologne or perfume say something about you – the functionality of your vehicle can also tell your story!!
Ford Accessories are your avenue to create the lifestyle and function to make your days organized and allow your vehicle to work for you.
All State Ford has partnered with Ford Accessories to allow you to view the entire range of available Accessories for your vehicle of choice. Whether you outfit your vehicle at the time of sale or have decided after the purchase that you should have, could have, would have done something differently, we can accessorize your vehicle every day, all day!!
Call us today to make your Accessories Appointment and we can walk you through your options and give you the best deal in town.
---
Click Photo to View the 2020 Product Brochure